Certificate of Commendation
Officer David Deist was recently awarded a certificate of commendation and a commendation bar from the Pennsylvania Aggressive Driving Program for his work in traffic safety.  Officer Deist has been active for years in the area of traffic safety and is the Coordinator of the Somerset Borough Police Traffic Unit as well as the department's liaison with Project BuckleUpPA and the Pennsylvania Aggressive Driving Program.  
During the presentation, held during the July meeting of Somerset Borough Council, Mayor William A. Meyer and Chief Randy Cox lauded Officer Deist's contributions and work ethic.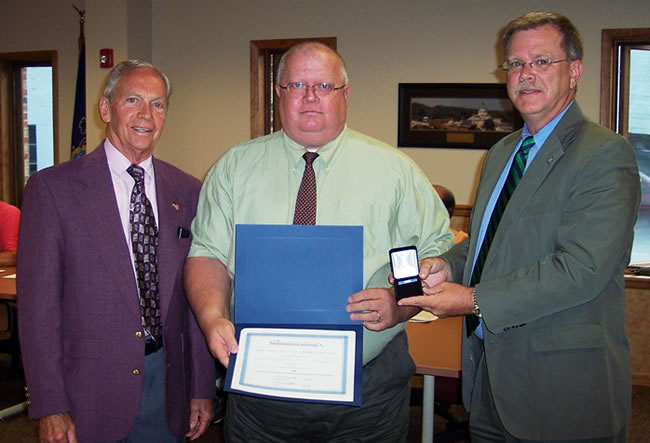 Pictured, left to right, are Mayor William A. Meyer, Officer David Deist and Chief Randy Cox
Posted 08-05-09