Eight Trained To Inspect Child Safety Seats
By MICHELLE GANASSI
michelleg@dailyamerican.com

Friday, April 16, 2010 10:59 PM EDT
There are now nine child passenger safety technicians in Somerset County to inspect car seats.
For several years, Cpl. Bill Link was the only child passenger safety technician in the county. He was joined Friday by eight people who finished a four-day training course. Kathy Strotmeyer from the Pennsylvania Traffic Injury Prevention Project conducted the class. (www.pakidstravelsafe.org)
"It's a safety issue for people who transport children," Link said. "We make sure these child seats are installed correctly and (people) are using the right seat for the child."
Link said they are hoping to hold car seat checks throughout Somerset County. In addition, a Safe Kids Chapter is being resurrected locally.
"We're thrilled to have a Safe Kids Chapter," said Pam O'Kinsky, a local Citizens Advisory Board member for the Pennsylvania Department of Transpiration.
Melissa Wojtaszek, Community Connection coordinator for Somerset Hospital, is heading the new chapter. The previous chapter disbanded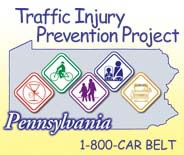 three years ago. A partnership with The Salvation Army, state police and Somerset Borough police will allow for monthly car seat checks. Also, Wojtaszek and OB nurse Deb Pearl are certified to help new mothers.
"That way we can explain and make sure it is installed properly," she said.
The four-day course was intense, Wojtaszek said.
"We learned about child seats, seat belts, parts of the seat belts, the anatomy of a child," she said. "It is amazing how involved it was."
Holly Skinner, director of The Salvation Army Somerset Service Center, said the center has a car seat loaner program for families and caregivers who qualify. Skinner said car seats will be inspected after they are picked up at the center.
"It is a tragedy — we really couldn't do much before," she said. "People were calling, asking for help and we couldn't help them."
Somerset Borough community outreach officer Charlie Santa also took the course. He said people come to the police station at least once a month to have car seats checked. Now the department has someone who can perform the checks.
Troy McKenzie, chairman of the Citizens Advisory Board, said it took two years to organize a certification class in Somerset — the first of its kind.
On Friday Stephanie Trowbridge of Rockwood brought her 7-month-old daughter, Katana Smith, to the checkpoint to make sure her car seat was safe. The technicians discovered a problem with the seat. "It was a good thing I came," she said.
The Safe Kids Chapter will also promote bicycle safety, fire safety and water safety to "prevent childhood injury," Wojtaszek said. For more information about the program, contact Wojtaszek at the hospital's Community Connection office at 443-5735.