Officers Receive Commendations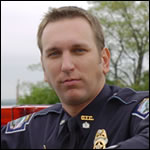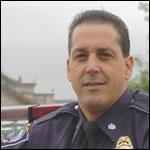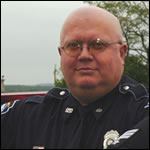 Somerset could have suffered a grotesque tragedy on October 8th, 2006, had it not been for the calm, collected and effective reaction of three Somerset Borough Police Officers. A mentally unbalanced individual had climbed out onto the window ledge of an Uptown building that was four floors above the street, threatening to end his life by jumping. Patrons from a near-by bar called 911 to report the incident. Upon their arrival, Officers A.M. Novak and David Deist could see the man on the ledge and were informed by a woman that the man was requesting to speak to Officer Deist or CI Ruth Beckner and would only speak those two. Officer Deist recognized the man and was aware that he had made serious suicide attempts in the past.
About this time OIC Borosky was at home and off-duty, but heard the radio transmissions on his scanner. He immediately went to the scene and offered his assistance. The officers very quickly developed a plan and set it in motion. They already knew that there were no rescue devices like a firemen's net or a jump bag close enough to them to be of any real assistance. While Officer Deist kept the subject talking and distracted, OIC Borosky and Officer Novak gained entry into the building and made their way up to the floor where the man was perched. As Deist kept the man talking and occupied, Borosky and Novak slipped behind the man and in a coordinated, fluid movement reached out onto the ledge, grabbed the man by his arms and snatched him to safety inside the building. The man was immediately handcuffed and transported to Somerset Hospital where he awaited transport back to Torrance State Hospital where he is a patient. He was on a weekend pass to Somerset.
It is a pleasure and an honor for the Department to convey the Departmental Commendation to these officers. The commendation reads in part, "This commendation is presented in recognition and gratitude for service that has displayed a dedication to duty, [the officer's] profession and the community".
The commendations were presented to the officers during the October 30th Somerset Borough Council.

Posted 11-13-06