Telemarketers have been falsely representing the Somerset Borough Police Department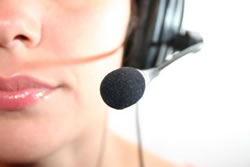 A company named Team Spirit Promotions has recently been engaging in a telemarketing campaign in the Somerset area to sell ad space on a refrigerator magnet they plan to distribute in Somerset. In addition to the ads, the magnet is to also contain emergency numbers.
Unfortunately, the telemarketers have been falsely representing that the Somerset Borough Police Department is "sponsoring" their efforts and that they are "working hand-in-hand" with the department. A common ploy is also to tell people that Chief Randy Cox has personally endorsed the effort.
None of the above is accurate or true. The Somerset Police Department does not engage in solicitation of funds to the general public and never engages in any type of phone solicitation. Further, neither the Somerset Borough Police Department nor any of its members, including the Chief of Police, have any type of relationship or agreement with Team Spirit Promotions.
Any community business may feel free to contact the department should they have any concerns.
Posted 3-8-13