Telemarketers have been falsely representing the Somerset Borough Police Department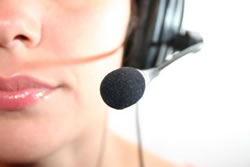 A company named Team Spirit Promotions has recently been engaging in a telemarketing campaign in the Somerset area to sell ad space on a refrigerator magnet they plan to distribute in Somerset. In addition to the ads, the magnet is to also contain emergency numbers.
Unfortunately, the telemarketers have been falsely representing that the Somerset Borough Police Department is "sponsoring" their efforts and that they are "working hand-in-hand" with the department. A common ploy is also to tell people that Chief Randy Cox has personally endorsed the effort.
None of the above is accurate or true. The Somerset Police Department does not engage in solicitation of funds to the general public and never engages in any type of phone solicitation. Further, neither the Somerset Borough Police Department nor any of its members, including the Chief of Police, have any type of relationship or agreement with Team Spirit Promotions.
Any community business may feel free to contact the department should they have any concerns.
Posted 3-8-13
---
Somerset Borough mayor will not seek re-election
Somerset Borough Mayor William Meyer's 16th year in office will be his last. "It's been a privilege to serve the people of Somerset Borough," he said. "The time has come to move on." Meyer, 81, said he will not run for re-election. His term ends at the end of the year. He first ran for mayor after selling his shares of Findley's Pharmacy to his partners and working at the hospital for a few years. He was approached by some borough residents asking him to consider running. He ran against incumbent Mayor Bill Korns and won. Read More >>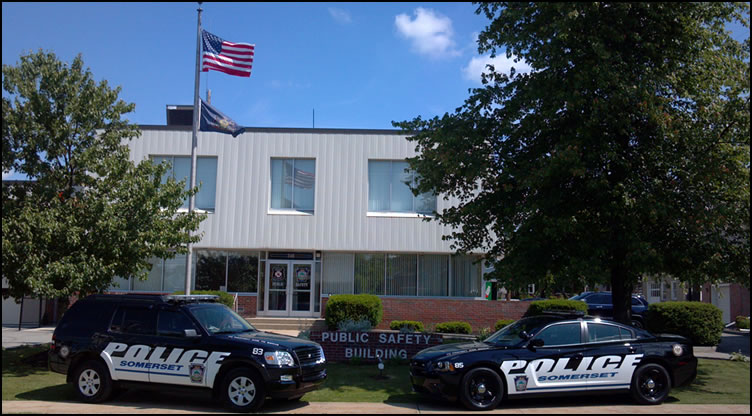 LATEST NEWS |
Area Service Clubs Support SPD Training Effort
When presented with an opportunity for SPD officers to attend one of the premier police administration training programs available for law enforcement, there was only one obstacle… paying the tuition.
---
Jail board honors drug-sniffing dog, handler
Somerset Borough police Officer Brian Harbart and his K-9 partner, Arny, were recognized at Tuesday's Somerset County Prison Board meeting.
DEPARTMENT UPDATES |
Somerset School, Police Prepare For The Worst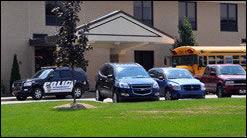 Although there were no students at the Somerset middle and high school Monday, lessons were still being learned. The day before school was used for a drill involving local police, first responders and school personnel.
READ MORE >>
National Night Out 2012
17th ANNUAL
SOMERSET NIGHT OUT COMMUNITY BLOCK PARTY!
| | | |
| --- | --- | --- |
| | | |
| | The Somerset Area Business Person's Guide to Robbery & Suspicious Incidents is available at the Police Station. | |