National Night Out 2009
WELCOME TO THE 26th ANNIVERSARY AND SOMERSET'S 14th ANNUAL SOMERSET NIGHT OUT COMMUNITY BLOCK PARTY! 2009
COORDINATED BY: THE SOMERSET BOROUGH POLICE DEPARTMENT
& THE VILLAGE AT SOMERSET
DONATIONS WERE MADE
BY THE FOLLOWING:
A.C.R.P.
American Legion
Ameriserv Financial
Angelitto's Hair Salon
Aarons Furniture
Attorney Jack Direnzo
Attorney Steve Miller
Attorney William Seger
Attorney Matt Zatko
Arby's
Barbera & Associates Attorneys at law
Berkebile Oil Company
Bi-Rite Beverage
Boyer Realty
Bruster's Ice Cream
Buck DeWitt Construction
CVS Warehouse
The Chuck Wagon
D & B Auto
Domino's Pizza
Dumbald Tire
Eat-N-Park
EM'S Sub Shop
Frank's Pizza
Gallikers Dairuy
Giant Eagle (N. Center)
Giant Eagle (Rt. 31)
Peter T. Go M.D.
Herring Motors
Italian Oven
Kiwanis Club
Lamonica's Restaurant
Laurel Mountain Coin
Lincoln Supply
LaRue Meat Processing
Donald & Margaret McCune
Menser Inc.
Midas Muffler
Mountain Boss Hoss Cycles
Oakhurst Tea Room
Pappa John's
Pine Grill
Pit Stop Beverage
Pizza Hut
Rascona Physical Therapy
Remax Realty
Rhoads Mini Mart
Saylor Motors
SCI Employees Assn.
Sechler Insurance
Seven Springs Resort
Donna Shaffer
Sheetz (E. Main)
Sheetz (N. Center)
Sheetz (Rosina)
Snyder's of Berlin
Somerset Area School Dist.
Somerset Door and Column
Somerset Fire Dept.
Somerset Candy Company
Somerset Sports Car Sales
Somerset Trust Company
Stair's In-town Restaurant
Subway
Tri Star Motors
The Medicine Shoppe
Wheeler Bros. Inc.
Wide-Lo Beverage
WE WOULD LIKE TO EXTEND A SPECIAL THANKS TO EVERYONE WHO HELPED TO MAKE THIS YEAR'S EVENT A SUCCESS!
ACRP
Adult Literacy - SCTC
Boys & Girls Club
M.A.D.D. Somerset
Children and Youth Services
Citizen's Police Academy
Sugarbush Classic Car Club
The Community of Somerset
Serv-Pro
Denise Dandrea & Donna Jordan
Joe & Joan Kopsic
Local & Visiting Police Departments
Med Star Helicopter
Officer Phil Program
Playground Staff
Somerset Ambulance Association
Somerset Borough Police Department
Somerset County Blind Center
Somerset County Sheriff's Department
Somerset VFD
Our Speakers
Pa. State Police County & Turnpike Barracks
Twin Lakes Rehabilitation Center
Victim Services
The Village at Somerset
Tableland Services
All our wonderful Volunteers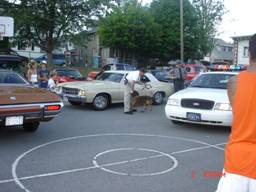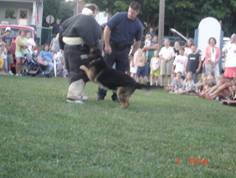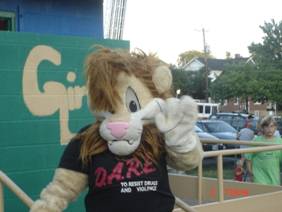 See you next year!