What do you get for your Somerset Tax Dollar?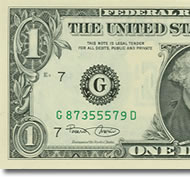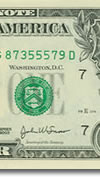 Somerset Borough's tax rate is 15.40 mills for every $1000 of assessed valuation. A home valued at $70,000 is assessed at 50%, or $35,000. That home generates $539.00 per year in Borough taxes. This comes to $44.92 per month in Borough taxes.
What could you purchase with $44.92 a month?
One of these......
One month of basic Cable TV service.
One hardback book.
One month at the gym.
Dinner for two.
Movie and snacks for family of three.
One month of internet service.
All of these......
24 Hour Police protection.
24 Hour Fire protection.
Well groomed parks
Special events
Economic development of your community.
Paved and maintained Borough streets.
Community Library system.
A planned and zoned community.
Professional management of your Tax Dollar.
Street Lighting.
"Main Street" Program revitalization of your uptown.
Public parking lots.
Leaf Collection.
Emergency Management.
Snow removal.
Street cleaning.
Community Playground
TAX STRUCTURE:
Sometimes you may wonder what exactly are all of these tax notices and what do they mean. Below is a list of those taxes:

REAL ESTATE TAX: This tax is paid to your Municipality, School District, and County. This tax is based upon the value of your property.
NON-REAL ESTATE TAXES:
(1) Earned Income Tax - is a tax that is levied on wages, salaries, commissions, net profits or other compensation.
(2) Per Capita Tax - is a flat rate levied upon each adult. The main criteria is residence within the community and is not based on income or employment. The Borough of Somerset repealed this tax effective January 1, 2006
OCCUPATION TAXES: This is a tax not based on income but is identical for all members of a particular job occupation. This tax is based on the measurement of assessed value of one's particular occupation. The Borough of Somerset repealed this tax effective January 1, 2006
LOCAL SERVICES TAX: This is a tax that is levied to individuals for the privilege of working within that particular district. This tax is levied on residents and non-residents.
REALTY TRANSFER TAX - This is a tax that is only levied on the transfer price of real property within the taxing jurisdiction.
MERCANTILE TAX - This is a tax which is levied upon the privilege of doing business in that jurisdiction. This tax is generally levied on wholesale dealers, retail dealers, and restaurants.
BUSINESS PRIVILEGE TAX - This is an excise tax on the privilege of doing business within the jurisdiction. This is levied as universal business taxes where the taxing jurisdiction has no Mercantile tax.
Updated 12-19-2017