Water Treatment Plant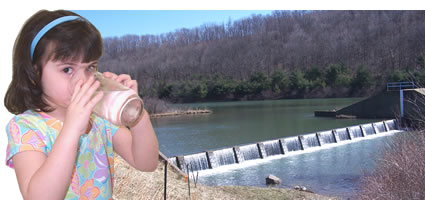 The Somerset Borough Water Treatment Plant produces 2.0 million gallons of water per day. The plant is a conventional rapid sand filtration water treatment plant.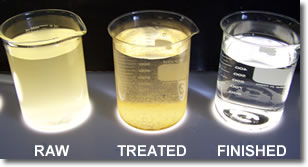 It is transferred to town through twelve miles of 16" pipe to three storage tanks, known as the Hickory Hill Tanks, that hold two million gallons of water. It is then transferred from the storage tanks to the network of water lines to our customers and to the North Somerset Pump Station which pumps water to the State Hospital Reservoirs which holds two million gallons that is transferred to the network of water lines.
The water treatment plant is staffed seven days a week by state licensed operators and trainees who are responsible for all aspects of operation and maintenance of the water treatment facility.
Somerset Borough DAILY Water Usage
2011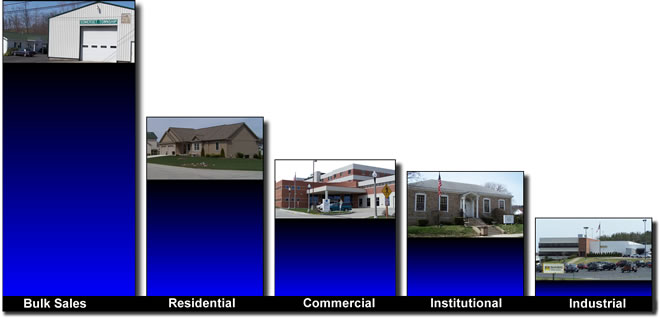 Bulk Sales - 638,194 gallons
Bulk Water includes various bulk water quantities sold to other municipalities, vactor usage, sweeper usage, and bulk water sold to various contractors throughout the year.
Residential - 361,312 gallons
Residential accounts include all homes and/or apartments within the Borough.
Commercial - 217,192 gallons
Commercial accounts include the various local businesses located throughout the Borough.
Institutional - 156,246 gallons
Institutional accounts include schools, libraries, prisons, county office buildings, recreational buildings, as well as the Borough Building itself and the pumpstations we maintain.
Industrial - 15,585 gallons
Industrial accounts include those businesses that manufacture goods in the Borough, as well as the sprinkler systems throughout these buildings.
---
Facility #1
(Surface Water) The main source of water is Laurel Hill Creek located in Jefferson Township .5 miles north of Bakersville on the Bakersville/Edie Road.
1.85 MGD by Permit
Facility #2
(Ground Water) The newest System is the Shaffer Run Well System. Two wells are located on 650 acres of land owned by the Authority. It is .8 Miles from Rt. 31 on the Bakersville/Edie Road to Shaffer Run Road. Turn left on Shaffer Run Road and go approximately .3 miles to the plant.
1.152 MGD by Permit
Facility #3
(Ground Water) Coxes Creek Water Plant is the second source of water available to the system. It is located 3 miles West of Somerset, 1.5 miles North of Rt. 31 North on Coxes Creek Road.
.864 MGD by Permit